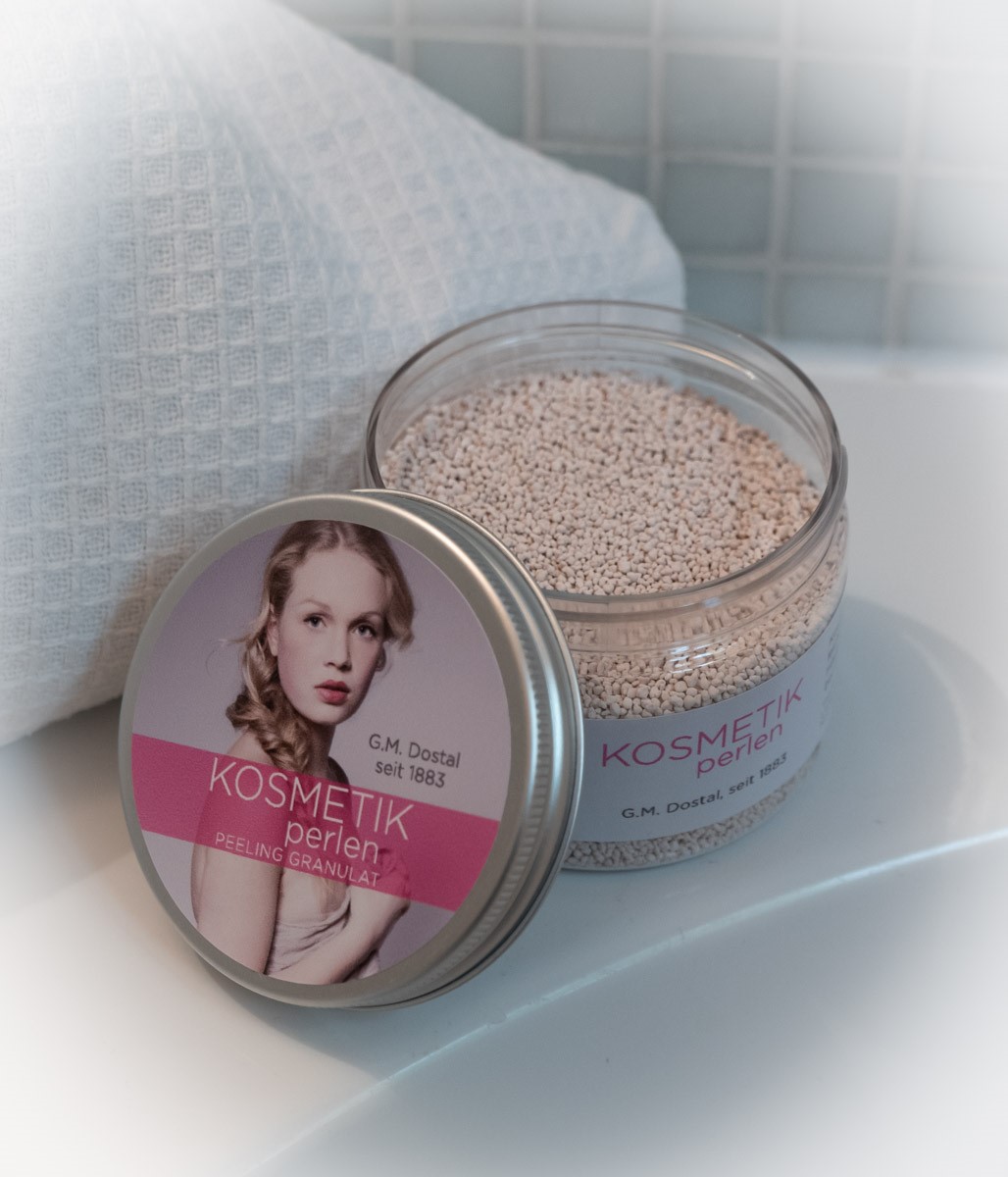 Based on a traditional Viennese recipe, Dostal Washing Grains is a very effective exfoliating cleanser which helps draw out impurities, leaving skin soft and smooth.

Application: place a teaspoon full of Dostal Washing Grains in the hand, add some water and massage with circular movements onto face and body. Allow product to dry for a short time. Rinse well. Now your skin is prepared for your care products.
Natural product, not tested on animals.
G.M. Dostal Cosmetic Products

Tel: +43-699-1 596 5865
Fax: +43-2639-2226
Wr. Neustädterstr. 4
A-2721 Bad Fischau

Austria
Order (dostal@kosmetikperlen.at )